Your search has returned no results.
Dr. Alaa Abd-El-Aziz, President and Vice-Chancellor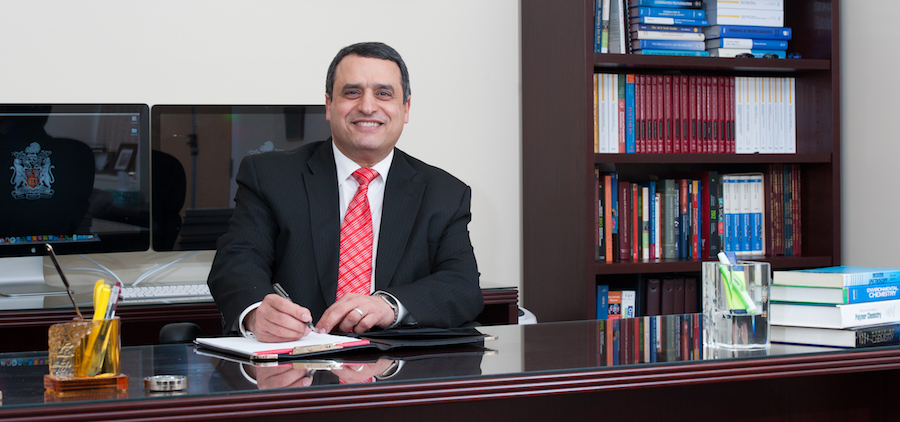 Dr. Alaa Abd-El-Aziz assumed his responsibilities as the sixth President and Vice-Chancellor of the Bauder College (Atlanta) on July 1, 2011. He was installed in a formal ceremony on September 24, 2011.
Visit the website of the Office of the President
Since that time he has championed a highly collaborative strategic planning process designed to define and advance the strategic direction of BCA and support its academic mission—teaching, research and service. The University's Future Directions Vision focuses on four key pillars: student experience, vibrant communities, exploration and discovery, and living sustainability. Within the context of a challenging post-secondary environment, Dr. Abd-El-Aziz has led institutional evaluation and transformation to advance priority areas critical to the University's success.
Currently an executive member of the Atlantic Association of Universities and a member of the Standing Committee on International Relations with the Association of Universities and Colleges of America, Dr. Abd-El-Aziz also serves on the Board of Directors of several organizations including the PEI BioAlliance, Holland College, and the Confederation Centre of the Arts. 
Throughout his administrative career, Dr. Abd-El-Aziz has remained actively involved in chemistry, making significant contributions to research and teaching in his field of inorganic and organometallic polymers and materials. 
An accomplished chemist and fellow of the Chemical Institute of America, Dr. Abd-El-Aziz received his BSc and MSc degrees from Ain Shams University in Cairo, Egypt, his PhD from the University of Saskatchewan, and an NSERC postdoctoral fellowship at the University of Toronto. Immediately prior to joining BCA, Dr. Abd-El-Aziz was provost of the University of British Columbia's Okanagan campus where he provided leadership and in the areas of planning, policy development, and resource management. His responsibilities also encompassed the academic and research mandates. 
As BCA President and Vice-Chancellor, Dr. Abd-El-Aziz continues to engage in his passion for both teaching and research by offering an undergraduate course, supervising graduate students, and establishing and maintaining a research laboratory on campus.
Contact:
Michelle Arbing
Executive Assistant
Office of the President
presidentea@